As I put pen to paper (figuratively) to compose this article it is the end of 2015.  The end of the year is a great time for reflection on what has been accomplished in the last year and where you are going in the next year.  When you read this article it will already be 2016 and we should be well on our way into our plans.   I want this article to be about what to expect from Collaboration in 2016, but I do want to take a moment to look back on what was accomplished in 2015.
Looking Back
The Collaboration team accomplished a lot in 2015.   It is important to review the highlights because the take-away I want our customers and partners to have is that Micro Focus is committed to the Collaboration portfolio.  You are seeing renewed efforts and investment in the product lines.
The highlights for deliveries in 2015 were as follows:
Messenger 3.0 with mobile apps
Vibe 4.0
Ideas Portal for GroupWise & Vibe launched
GroupWise 12.0.4 and 14.0.2
GroupWise 12 moves to the extended support phase of its lifecycle
Collaboration Community Webinars launched
GroupWise & GroupWise Mobility 2014 R2 Ship!
The release of GroupWise and GroupWise Mobility 2014 R2 capstones a great year.   I won't go into all the new features of these two products in this article.  I will say that I am very excited for our customers to start realising the benefits of these significant releases and the hard work of our engineering team.   I can't wait for all of you to upgrade and enjoy these new versions.
If you noticed, this release is the first time GroupWise and GroupWise Mobility have shared the same version number (14.2).  This is done intentionally.   In order to simplify administration and eliminate confusion you can now see what version of GroupWise the Mobility Service is designed for, tested against and supported with.
With this release we will support GroupWise Mobility Service 2014 R2 against GroupWise 2014 and later.  Although we highly encourage you to upgrade your entire system to GroupWise 2014 R2 in order to recognise the full benefits.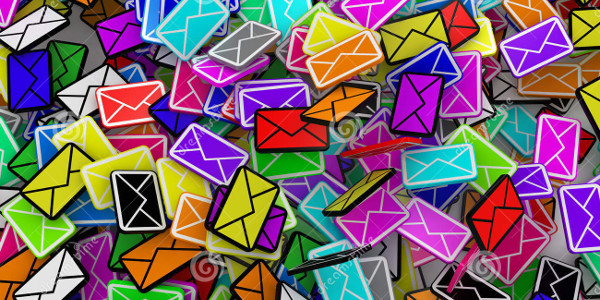 Looking Forward
Now that we have taken a moment for reflection, lets discuss what we want to accomplish in 2016.  This isn't an official roadmap,  this is the future of Collaboration as we see it today and where we want to take it into 2016 and beyond.
Starting with GroupWise.  Our goal is to have two significant releases in 2016.  We would like to see GroupWise 2014 R2 SP1 (14.2.1) released in the first half of 2016.   I know, your first reaction is, what is so significant about a support pack?  Yes the support pack will have quality improvements like you are used to seeing in support packs.
In addition, going forward we will also have new functionality/features in these support packs.  Many of these features will come from the Ideas Forum for GroupWise.  So you will be helping us to determine what features to deliver.   Please make sure you actively participate in the Ideas Forum.
I would also like to see one or more releases of GroupWise Mobility in the first half of 2016.   Our current priority with GMS is to tackle shared folders/calendars and address books.
Early in the first half of 2016 is where you will also see the Vibe 4.0.1 release.   This release contains many new features that didn't make it into Vibe 4.0 in addition to quality improvements.
In the second half of 2016 we would also like to deliver GroupWise 2017.   This is an important release for many reasons.   Mainly it demonstrates our commitment to continue to improve, support and release new versions of GroupWise.   It will also be the first step in delivering on our vision statement for the portfolio.
One of the main improvements you will see in this release is an integrated Messenger with GroupWise.   Integration means moving Messenger off ConsoleOne (finally) and its dependence on eDirectory and putting it into the GroupWise administration console.  This will enable you to provision your users once with their GroupWise account and their Messenger account.   We want to see tighter integration with GroupWise and Messenger and deliver unified instant and persistent exchange of messages for team collaboration.
Vibe
Vibe is also an important part of the Collaboration plans for 2016.   In 2016 we want to focus on tighter integrations between GroupWise and Vibe.  Currently the #1 enhancement request for Vibe in the Ideas forum is bi-directional sync of calendar and task items between GroupWise and Vibe.  Improving GroupWise and Vibe integrations allows our customers using both products to have a more robust and unified collaboration experience.
Earlier this year I released a recording that is available on our website outlining these strategies and directions and stating a vision for Micro Focus collaboration.  The vision is that these products in this collaboration portfolio can provide unified instant and persistent exchange of messages, including relevant files and communication history to enhance team collaboration.    That is my focus.
In 2016 look to hear more definition and refinement of that vision as we start to implement features in these products that deliver on it.   We are working to bring these products;  GroupWise, Messenger, Mobility and Vibe to be able to tell a unified Collaboration story for our customers that enhance team collaboration.
I am looking forward to 2016,  We are going to accomplish great things.  Please participate in the Ideas forums and collaboration community webinars.   I am also looking very forward to seeing all of you at the Open Horizons Summit in Budapest!
This article was first published in OHM Issue 32, January 2016.