In this article I will review the latest and greatest release of Micro Focus Open Enterprise server which was released in early February, Open Enterprise Server 2018 SP1. The key highlights of this release, include:
Protocol Stack Updates – SMB and NCP (Folder Redirection, AAF Support)

Domain Services for Windows Enhancements (Krb 1.6, samba 4.x, smb2 support)

NSS and Clustering Improvements. (4Kn disk support, performance improvements)

UI Refresh for some components

Numerous other bug fixes, enhancements, and performance improvements

Production ready

Cloud Integrated Storage (CIS)

tiering feature

All the above run on top of

SUSE Linux Enterprise Server 12 SP3

and

eDirectory 9.1.x

BCC is now an OES Install Pattern (this simplifies distribution, upgrades and patching)

A

vailability of Advanced Authentication Limited to OES customers

Availability of iPrint for OES 2018 SP1 (on par with iPrint Appliance 3.2)

Cluster and iPrint Mobile Promotions
Protocol Stack Updates – SMB and NCP
On the SMB front there has been much tweaking to improve performance and reliability. More specialised test suites and tools have been used to ensure rigorous compliance with the specification to avoid corner cases throwing up behavioural surprises.
Thirdly more native folder redirection support for AD users is now possible due to implementation of additional SMB verbs.
There's also a 10% improvement in performance across both SMB and NCP protocols in our lab environment, especially within a high latency network.
The Client for OES (Novell Client) has also been enhanced to have deeper integration with multi-factor authentication provided by the Micro Focus Advanced Authentication solution.
Domain Services for Windows (DSfW) Enhancements
After delivering the much-awaited domain functional level upgrades to AD2008 R2 and AD2012 in OES 2018, the focus for DSfW in OES 2018 SP1 shifted to improving performance, security and scalability. Key changes include:
Updating to the latest Kerberos stack, which improves the login scale and performance

The samba stack has also been updated to 4.x

Now this supports SMBv2, which means the latest versions of Windows 10 can work with DSfW without any workarounds
NSS and Clustering Improvements
The objective here has been to reduce disk fragmentation and provide scale improvements.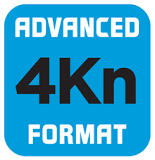 The biggest change in NSS has been the addition of Advanced Format 4Kn disk support. For a long time, the physical disk sector size had been 512 bytes. But over the last couple of years, native 4Kn disks have proliferated due to the need for increased disk capacity and access performance. Now NSS can natively be installed and used to provision storage on 4Kn disks, which is expected to improve the access performance.
On the clustering front, the major focus has been on reducing the time taken for resource migration especially for large pools. With our standard test data set in the lab, we have achieved over 250% improvement in resource migration time. This continues to be a focus area and we plan to continue improving this in every release.
A full 64-bit port SMS backup engine is included to improve the backup performance and scalability, especially in the context of ever-increasing pool and volume sizes.
Besides these, there are innumerable fixes, which together improve the stability and reliability of the entire file infrastructure stack.
UI Refresh for some components
The User Interface has been refreshed for iManager, Java Console, NetStorage and NURM, as shown in figures 1 and 2. . Care has been taken to ensure the UI elements are refreshed, without changing the work-flow to avoid any downstream impact or avoid need for re-training.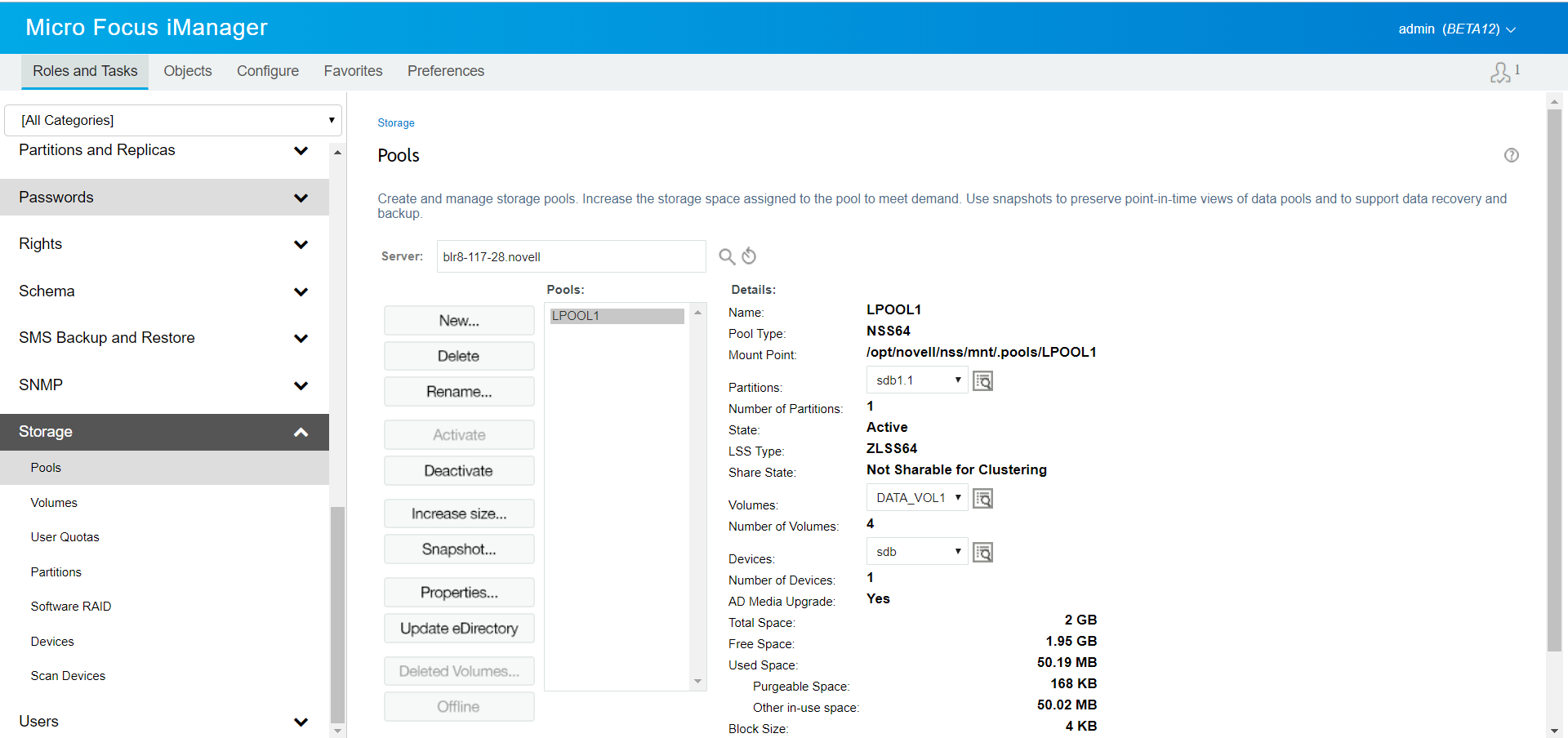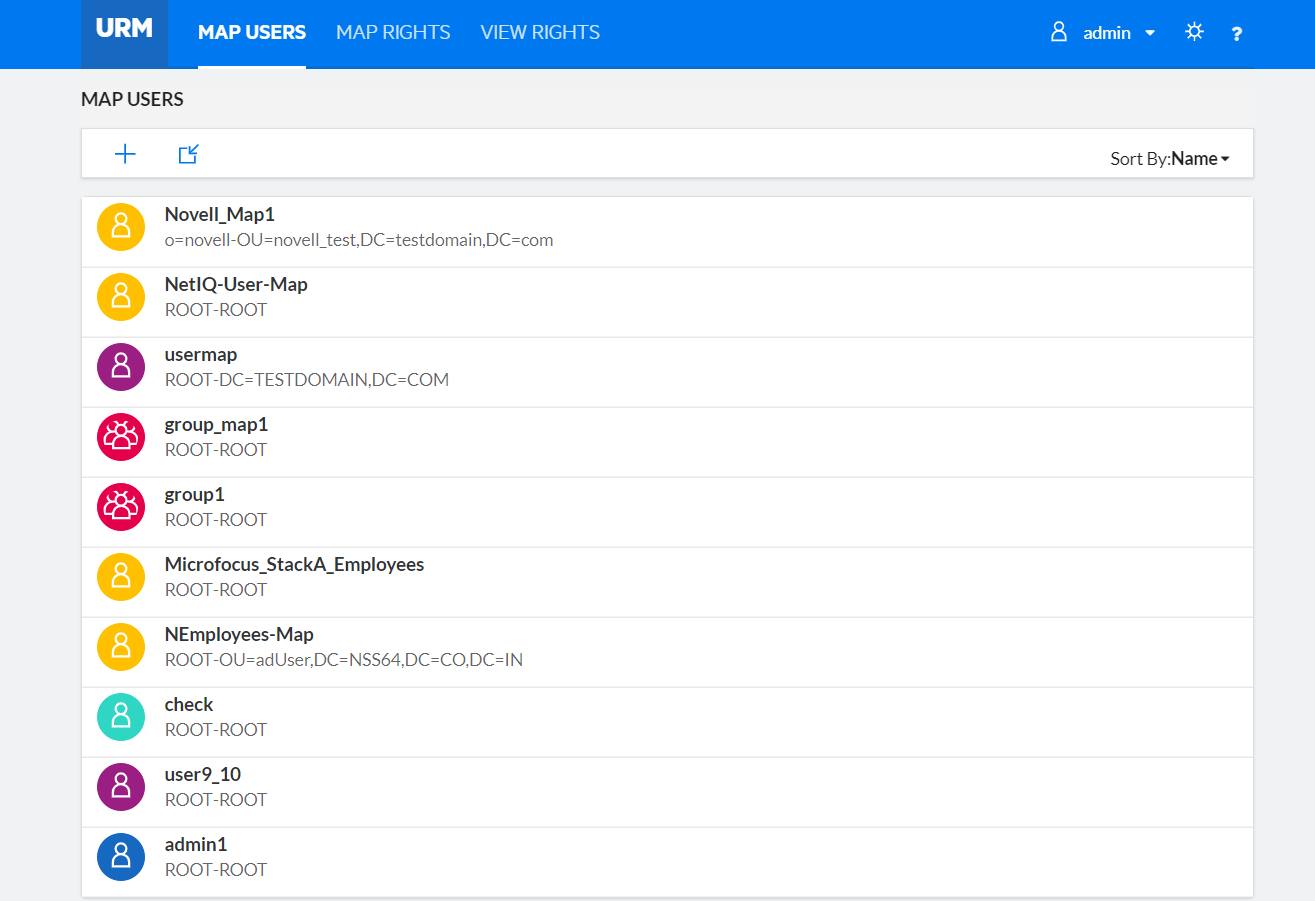 Cloud Integrated Storage (CIS)
This technology was a technical preview in OES 2018 and is now ready for prime time. Quite a few large customers are in various stages of evaluating this for deployment.
Put simply, CIS is the modern Dynamic Storage Technology (DST), which enables data tiering to on-prem or public cloud storage, which are S3 compatible. That includes for example SUSE Enterprise Storage (on-prem) or Amazon S3 (public cloud).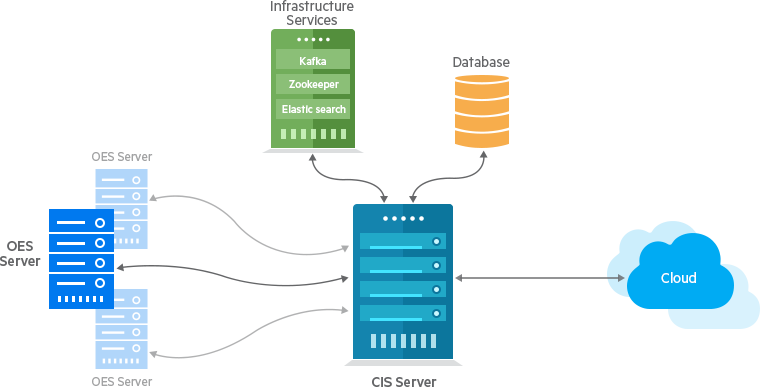 It allows you to off-load the data (not the meta-data) to a secondary tier, which, is encrypted by default, based on policies. You also get to manage the encryption keys and keep them on-prem. The policies are much more sophisticated than in DST and separation of data and meta-data allows for another layer of security.
The stored metadata is also used to do some interesting visualisations like dynamic age based hot-cold information in a dashboard (Figure 4), which allows you to evaluate the age of your data on the OES network. This is just an example of what is possible with the metadata analysis and more value addition similar to this dashboard are possible and is under exploration.
In the lead up to removing the technical preview tag and getting this technology production ready, a lot of focus has gone into the following areas:
Simplified Install work-flow

Improved and automated health check and self-healing

Support for additional databases (MS SQL)

Migration support from DST to CIS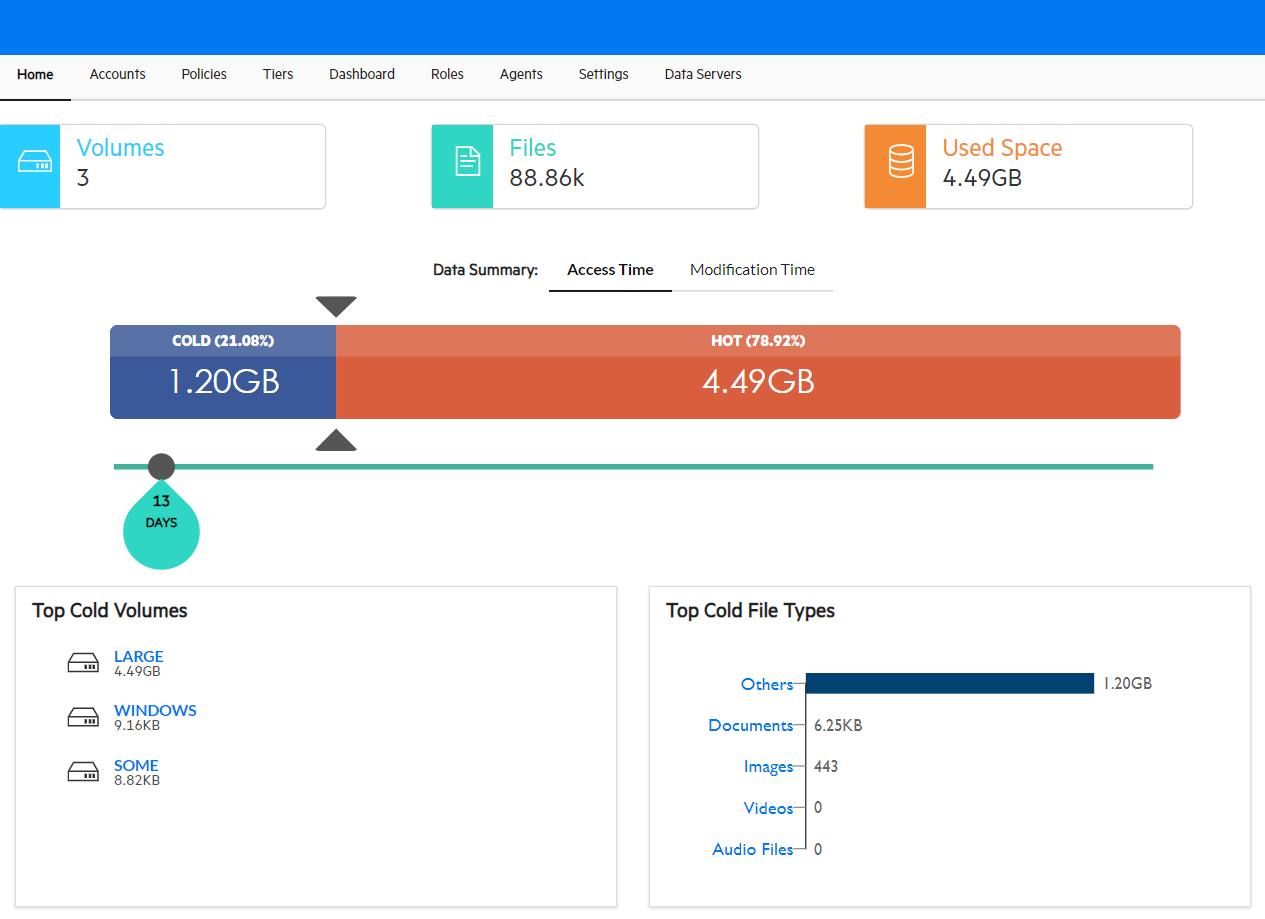 Other important Updates
Business Continuity Clustering (BCC) is now a pattern of OES. This was a separate add-on earlier, which meant it had to be installed, upgraded and patched separately from OES.
With this being a part of OES, all the management around BCC is simplified and updates will be delivered via the OES patch channels. This is only a delivery mechanism update and BCC continues to be a separately licensed and sold product.
An updated iPrint for OES 2018 SP1 add-on is also available along with OES 2018 SP1. This brings the functional parity of iPrint for OES to the same level as the current iPrint 3.2 appliance (with the exception of AirPrint and remote rendering)
Advanced Authentication Limited is now available for as many licensed and maintained users of OES. The Client for OES is natively integrated with AAF and this allows customer to deploy AAF without additional cost.
This limited edition provides many common MFA methods including SMS, eMail, TOTP and RADIUS. (see elsewhere in this magazine for further details of the Advanced Authentication Limited offering).
Upgrade Promotions
Two promotions are now available for when you upgrade to this new release of OES 2018:
Cluster Services Promotion

Get 4 additional cluster node licenses at zero license cost, by only paying the maintenance.

iPrint Mobile Promotion.

Get iPrint mobile licenses at zero license cost, by only paying the maintenance.
In Summary
We know many of you have been waiting for OES2018 SP1 to make the switch to the latest OES. The wait is now over. We support direct upgrades all the way from OES 11 SP2 and above to OES 2018 SP1. If you are already on OES 2018, we support channel upgrade to get to SP1 with very little down time.
So, what are you waiting for? Take advantage of the improvements, capabilities and promotions included with this release.
If you have any questions, comments or feedback, do drop a note to pmadhan@microfocus.com or write to OES@microfocus.com
This article was first published in OHM43, 2019.1, p29-31.