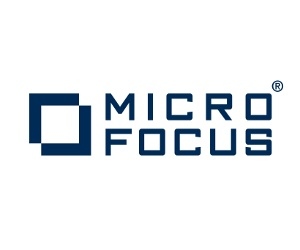 It is a little over two years ago that Micro Focus announced the 'merger' with The Attachmate Group (TAG) – the company that included Novell, SUSE and NetIQ - and that was shortly after the purchase of the Borland assets.
The TAG deal transformed Micro Focus (MF) from a $450M company providing software solutions primarily into the mainframe market, into a major software provider with a 2016 turnover in excess of $1.2Bn.  As we now know that was just the start of the acquisition trail for Micro Focus as they executed their business strategy to add shareholder value to the company and keep the share price rising.
In March 2016 Micro Focus announced the $540M purchase of Serena Software, the largest independent Application Lifecycle Management vendor with more than 2,500 enterprise customers. Serena helps the highly regulated large enterprise move fast without "breaking things".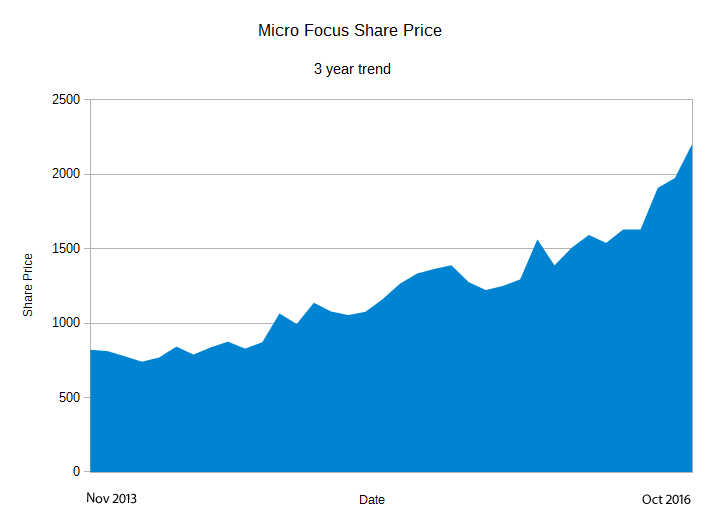 HP Enterprise
At this point you will be forgiven for thinking that that was the major acquisition of the year, so the announcement on 7 September 2016 was a complete shock.  Micro Focus announced its intention to merge with Hewlett Packard Enterprise's Software Business Segment in a transaction valued at approximately $8.8Bn, forming (subject to approvals etc) a company with projected revenues of $4.5Bn - "one of the world's largest pure-play infrastructure software companies with a truly global footprint (over 50,000 customers), agility and financial strength to drive software innovation across both traditional and emerging IT market segments".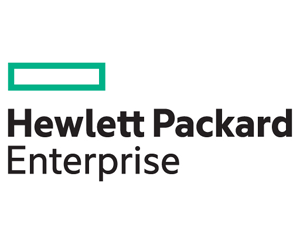 Although Micro Focus is the smaller company in the deal and HPE shareholders will hold 50.1% of the stock in the combined company, it will continue to trade as Micro Focus with the existing board and management team based in the UK.  HPE will have a senior executive sitting on the board and nominate 50% of non-exec directors in due course. While the deal is centred on a stock transfer, Micro Focus will also make a cash payment of $2.5Bn to HPE and is expected to be completed in September 2017.
The deal sees a range of HPE software assets joining the MF fold in 5 different categories:
Big Data:  IDOL, Vertica, HPE Haven (OnDemand)
IT Operations Management:  Service Anywhere, Cloud orchestration, Data Center Automation
Application Delivery Management:  ALM, AppPulse
Enterprise Security:  Fortify, ArcSight, ATALLA, Voltage
Info Mgmt & Governance:  Digital Safe, Data Protector
Also as part of the transaction, Micro Focus and HPE announced their intent to enter into a commercial partnership naming SUSE as HPE's preferred Linux partner as well as exploring additional collaboration leveraging SUSE's OpenStack expertise.
GWAVA

There is still another chapter to this story.  On 30 September it was announced that MF had also purchased GWAVA – a company so well known to the GroupWise world.  The rationale for this purchase appears to revolve around GWAVA's Retain product – an Enterprise Information Archiving (EIA) solution.  Stephen Murdoch, the Micro Focus CEO, said "The acquisition of GWAVA serves both purposes of protecting and further expanding value to our loyal customers, while adding leadership in the growth market of Enterprise Information Archiving."   The capability of Retain to archive many types of business communication, not just email, is seen as a key differentiator, and with many opportunities within the MF customer base.
Writing on ngwlist Ken Muir the CEO of GWAVA said "...We are the best platform available for Archiving Office 365 as attested by RyanTech, Microsoft Partner of the Year..." and "This acquisition is fantastic news for GroupWise customers and fantastic news for users of other email platforms... I am excited for what we are going to do! "
A bright future ahead for Micro Focus.  What will 2017 bring?
This article was first published in OHM35, 2016/4, p4