Project and Portfolio Management (PPM) is a Micro Focus product that has just been selected by IDC as a leader in their Worldwide 2019-2020 Vendor Assessment Marketscape report. (Register for the abridged report at https://www.microfocus.com/en-us/assets/application-delivery-management/worldwide-it-ppm-vendor-assessment).

PPM is a project management solution aimed specifically at managing large IT projects. One strength of this Micro Focus product is its close relationship to ALM Octane – another sector leading product. IDC write that "Micro Focus' strengths are in its software portfolio breadth and depth with a comprehensive PPM suite, a flexible delivery model with SaaS and on-premises offerings, and the option for coordination with its automated software quality(ASQ), ALM DevOps, security, service and change management solutions,and system of record (SOR) on the backend (and potential data analytics options with its Vertica platform).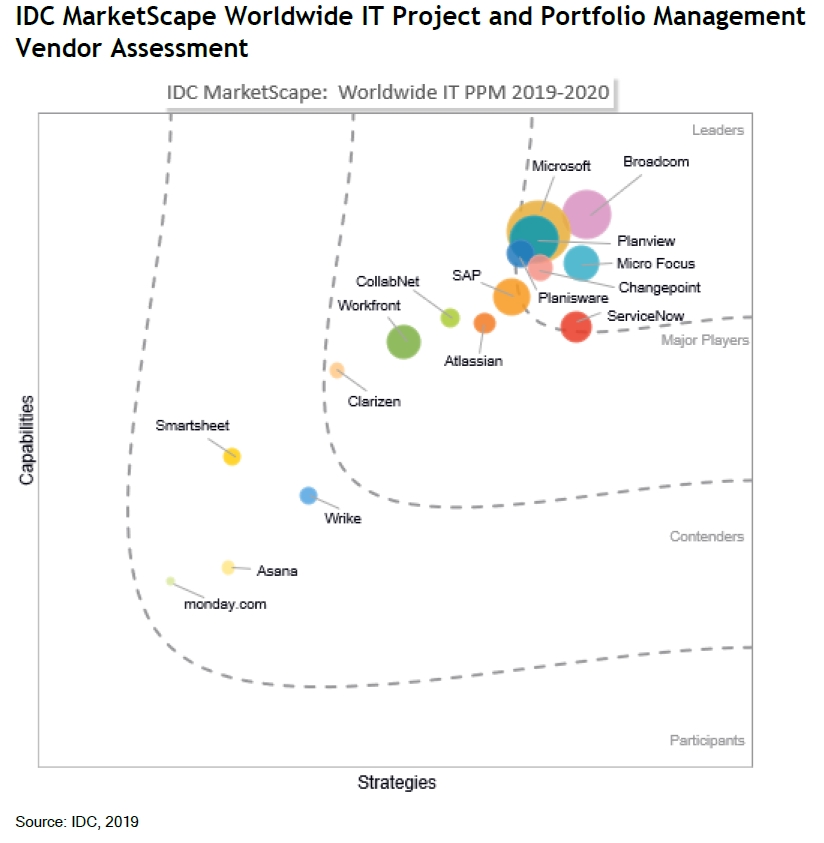 "PPM offers qualitative and quantitative data across projects to enable equable project comparisons within the portfolio. One of the benefits of integrating Application Lifecycle data with qualitative analysis is that it helps provide quantitative information points for metrics as well. Moving beyond portfolio management, Micro Focus'strategy is to address adjunct areas closely linked to agile and adaptive business PPM and overall IT PPM also including application portfolio management(APM)as part of an emerging DevOps strategy".
With PPM businesses can dive deeper and discover more to:
strategically manage the project portfolio

embrace enterprise wide agile concepts

accelerate project delivery

optimise resources

scale on demand.
Further information can be found in the MF datasheet for PPM

3.6.2020