Today (4 February) Micro Focus plc published it's results for the year up to October 2019, along with the announcement that after 15 years leading the company Kevin Loosemore is stepping down and will be replaced as Non-Executive Chairman by Greg Lock. [1]
Greg has more than 45 years' experience in the software and computer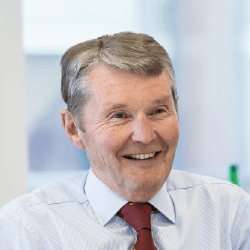 services industry, including 11 years as Chairman of Computacenter plc, seven years as Chairman of Kofax plc and four years as Chairman of SurfControl plc. In the last five years he has also been a director of Informa plc and UBM plc. From 1998 to 2000, he was General Manager of IBM's Global Industrial sector. Greg also served as a member of IBM's Worldwide Management Council and as a governor of the IBM Academy of Technology.
Full details of the strategic review undertaken by Micro Focus have not been revealed. There have been no sell-offs and the company believes it can build distinct security and big-data businesses internally. [2]
On it's financial results CEO Stephen Murdoch said "This has been a challenging year for Micro Focus and our overall financial performance fell short of expectations. As a result, we conducted a strategic and operational review, which has identified the additional actions and changes required to deliver on the significant potential within the business. "[3]
The key figures are as follows:
Revenue $3.35Bn down almost 30% with sales down 7.3%
Operating profit: $221.7Mn (£170.9Mn) down over 40%
Net debt: increased by $80Mn to $4.34Bn (3.2 x earnings)
Basic earnings per share: Fell 103 per cent from $181.91 in 2018 to a loss of $4.87 per share.
Micro Focus say that the results are in line with the expectations published last summer.