As GroupWise 2014 is now in Tech Preview and ready for imminent release we''ll start with a question about installing the new version.
Q:  What is the process to migrate directly to GroupWise 2014 in a Microsoft 2012 server environment, from GroupWise 2012 running on Linux?
A:  This is a fairly easy process, all you need do is copy the domain and post office directory structures to the new server.  I usually do this as a two part process; you can copy the directory initially whilst users are on line.  This gets the majority of the directory copied (including all those attachments in the offiles directory).  Then take down the agents and copy over the changes to the directory structure.
Install the GroupWise 2014 agents on the Windows server and configure them, then go through the normal upgrade process.
Q:  In Gmail it is possible to move the emails into folders keeping a link to them in the main mailbox. Is there a way that we can do that in GroupWise?
A:  Yes there is a way, on the Edit menu there is an option 'Move/Link to Folder' this lets you select the folders you can link to.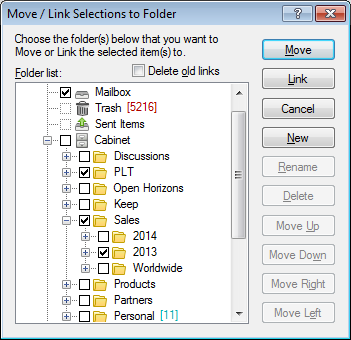 Another way is just to hold down the control key when you drag and drop the message to a folder, you should get a little plus sign next to the icon as you drag it, which will place a link in the destination folder.  Don't worry if the original is deleted you will still be able to read the link.
Q: Is it possible to display my Gmail calendar in GroupWise?
A: There is an option in GroupWise to subscribe to an internet calendar.  First go through the steps to expose your gmail calendar as an ics file, then in GroupWise right click on your calendar and select the option to subscribe (see figure 2).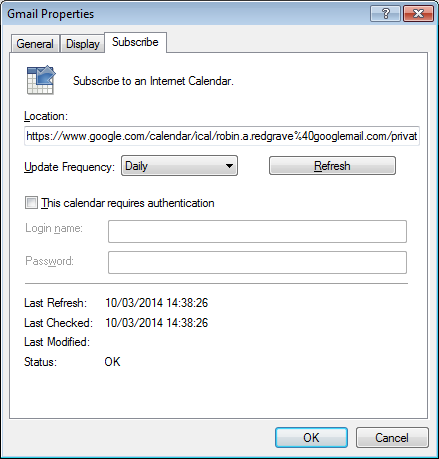 Fill in the location with the URL to the Gmail calendar and update the frequency then click 'OK'.  Your Gmail calendar will now be displayed as a sub calendar within your GroupWise calendar.
(This article first appeared in OHM25, p37, April 2014)