What's New In iPrint? A New Appliance And Upgrade For OES
|
The iPrint 3 appliance was released in March of this year and brings in much needed features with which our customers are looking to enhance their productivity. One of the most important features is support for external devices which enable job release with an ID Card. Another key feature is to enable any user be it roaming, guest or an internal user to print without a client. This means that users can print from Linux devices.  The new print portal brings in lots of fine-tuning and controls aimed not just at administrators but also end-users.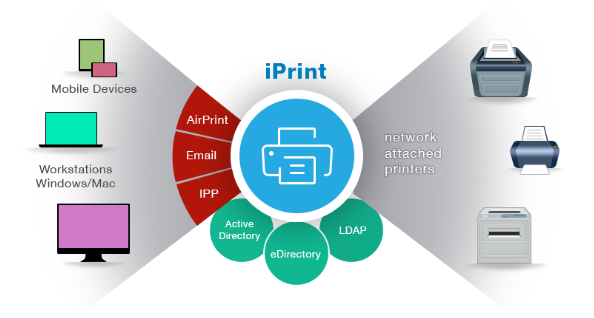 iPrint for OES
Then in May this year, iPrint for OES was released and we are pretty excited with this release, which brings the functionality of the appliance to native OES.  Released for OES 2015 SP1, this marks a new distribution for OES customers who wish to deploy the new iPrint features in their OES deployments. With this release customers get a subset of features from the iPrint Appliance.
This article was first published in OHM Issue 37 (2017/2), p5-9.
....To view the full article you must have a full Digital Subscription.