In 2015 Micro Focus introduced the Ideas portal at https://www.novell.com/products/enhancement-request.html. This allows us to leverage the collective ideas of the Endpoint Management community to enhance our products.  As you can see below the community has some pretty great ideas and we're excited that we've been able to implement them. Please keep them coming and we look forward to bringing you more soon!  We've now implemented a number of Ideas in ZENworks 11.4.x and ZENworks 2017 including:
Copy / Move Bundle Actions
One of the first ideas we implemented in 11.4.1 after the system went live was the ability to duplicate actions inside of bundles and move an action from one action set to another. This simplifies the process of creating bundles and removes the frustration caused by accidentally creating the action in the wrong action set.
Copy Relationships
This idea implemented in 11.4.1 was the ability to select a device and copy its relationship - including group memberships, direct bundle assignments, and direct policy assignments - to another device. If you have a process that relies on device or device group assignments this is a huge time saver when replacing devices in the zone.
Copy / Move Group Members
In ZENworks 2017 we've added the ability to search members on any of the group objects and copy or move members from one group to another. You can select multiple groups and then copy or move their members into another group. If you are heavily reliant on groups then this will save a lot of time.
Import / Export Bundles from ZCC
Historically, ZENworks bundles have been exportable only from the command line using the zman command which requires server console access. In ZENworks 2017 we've added an Import/Export Bundles feature in the ZCC that allows you to back up, restore, and share your bundles offline.
Enhanced Dual-Screen Remote Management
We just completed implementing one of most highly requested features - the ability to select a specific screen, or all screens, when remote controlling a device through the ZCC. This will help the service desk and other remote control users have a better experience when remote controlling multiple monitor desktops.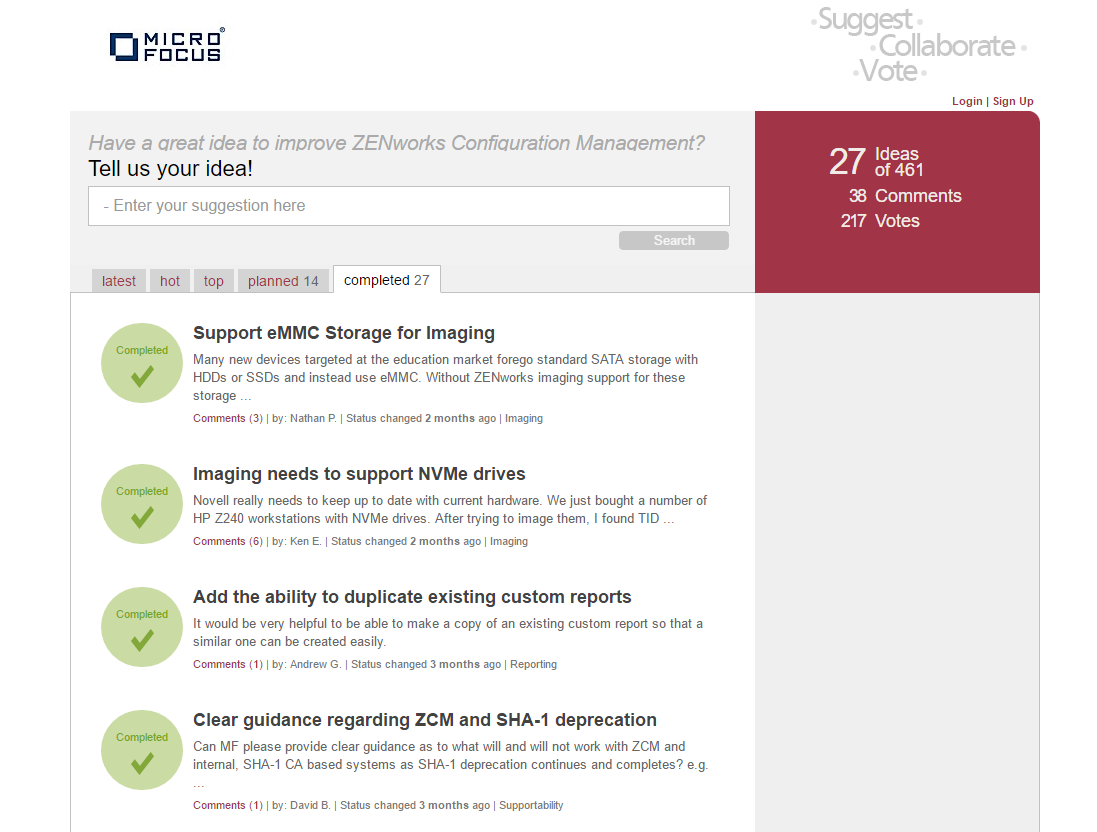 This article was first published in OHM35, 2016/4, p25