Micro Focus International plc is a UK based company with shares traded on the London Stock Exchange.  It was formed in 1976 and now has 1200 staff in 20 countries around the world with a head office in Newbury,  UK, west of London (and just a 35 minute drive from Attachmate's UK office in Bracknell).  The company has 18000 customers including 91 of the Fortune Global 100.  Revenue in 2012 was $434.8M while this fell to $414M in 2013 but net profit increased to $123.2M.  In 2009 Micro Focus purchased Borland's Life cycle management business for $75M and Compuware's application testing business for £80M.
Micro Focus provides innovative software that allows companies to develop, test, deploy, assess and modernize business-critical enterprise applications. Micro Focus' software enables customers' business applications to respond rapidly to market changes and embrace modern architectures with reduced cost and risk. Much of this business revolves around mainframe systems.
The company has 6 main product lines:
Enterprise Application Modernisation

Enterprise Analyser, including Business Rule Manager

Visual COBOL and software developer tools

Rumba – terminal emulation and user interface modernisation

Corba Middleware and Application Servers

Borland – life cycle management and software testing products
The company also offers professional services making use of many of its own solutions.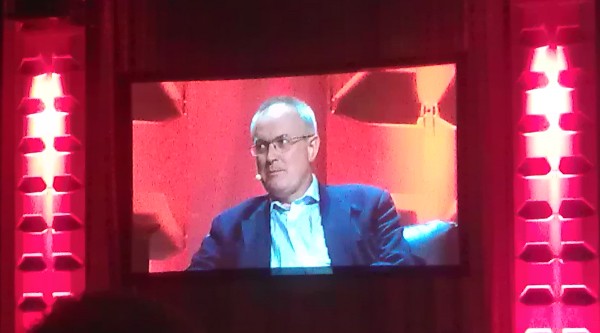 The Micro Focus deal with Attachmate.
On 15 September 2014 Micro Focus and Attachmate Group announced that they had reached an agreement to merge their businesses.  Discussions had been going on privately for well over a year. The combined group will have a turnover of $1.4Bn and 4500 staff.
Kevin Loosemore, Micro Focus Chairman said  "There is compelling rationale behind this Merger. Both companies are well established enterprise software vendors operating at a global scale with a presence in all significant international markets. Both hold a portfolio of software solutions which address specific aspects of the infrastructure software requirements of a substantial installed base of large enterprise customers".
In the terms of the proposed Merger, Micro Focus will acquire the entire issued share capital of the Attachmate Group, in exchange for the issue of approximately 86.60 million ordinary shares to Attachmate's parent company, Wizard Parent, LLC ("Wizard"). This is equal to approximately 40.0 per cent of the enlarged share capital following the Merger.
Based on Micro Focus' closing share price as at 12 September 2014 of 842.5p, the value of the shares to be allotted to Wizard is approximately £729.6 million ($1,184.0 million) which together with net debt of Attachmate as at 31 July 2014 of $1,165.8 million gives an enterprise value to the transaction of $2,349.8 million before costs.
In the year ended 31 March 2014 Attachmate generated revenues of $956.8 million. The Merger constitutes a reverse takeover for the purposes of the London Stock Exchange's Listing Rules.
The deal is now expected to complete on 20 November - during SUSEcon.