Development work on Filr continues on both the appliance and all the clients.  You spoke, we listened and it has helped us make file sharing, sync and collaboration even easier, faster and secure. This article briefly reviews the top new features and enhancements.
Filr 2.0 Desktop Clients with 'Files on Demand'
Why download all your files to your PC/laptop when you can download only what's needed and when it's needed? One of the key features the Filr team is working on for the upcoming release is Files on Demand.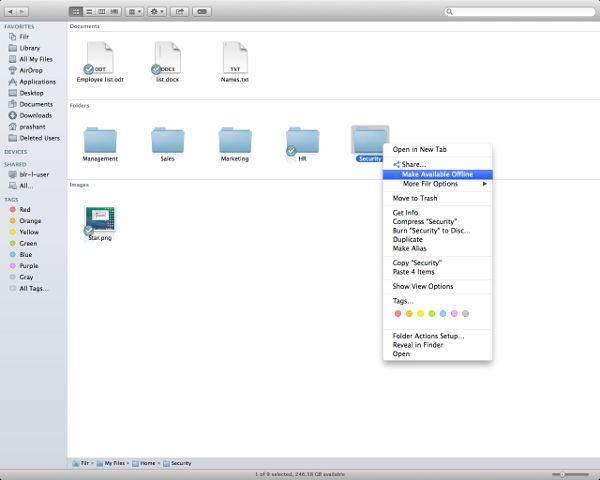 With Files on Demand, you don't need to download all your files to which you have access from your servers. You can browse/list all of your files and folders, but you get the power to download only the files you need— that too by just by opening the file.
The advantages are:
No time spent upfront to sync files to desktop/laptop — just install the client and get working. Welcome to instant productivity!
File sync super-fast. A new file uploaded and shared with 20 of your team members won't be transferred to all 20 unless they open/download it explicitly.
Less network traffic: A wrongly uploaded and shared file doesn't result in multiple downloads and thus doesn't hog your network.
Low disk usage: only requested files are stored on your hard disk and this prevents you from converting your desktop/laptop HDD to yet another copy of the file-server.
Filr will continue to allow you to keep a copy of folder and files in your desktop/laptop so that you can work even from the remotest place without having connectivity.
Filr will also provide options to remove files which haven't been used for some/customisable number of days. With all these controls and options you now have an Integrated Desktop Experience. Your files serve you and not vice versa.
Filr 2.0 Virtual Appliance
With Filr 2.0 we are introducing a number of new features:
Support for SharePoint 2013: reclaim all your files from Sharepoint document libraries with Filr's ease and control. This lets you use the Sharepoint data without moving it anywhere and without spending much time on permissions as SharePoint 2013 ACLs are mapped to Filr Roles. The icing on the cake is that this functionality comes free of charge!
Support for Open Enterprise Server 2015: connect to NSS and NSS-AD files. Open Enterprise Server 2015 - just released - has some cool features which help you convert both your existing, and to add your new data,  for AD users in Open Enterprise Server. Filr will support the old (data on traditional NSS) and new (data on NSS AD) with the same ease.
Support for new hypervisor. In addition to VMWare, Xen & Hyper V – you have a new option with respect to which hypervisor you deploy the Filr appliance, namely Citrix Xen.
Performance improvements:  we have re-engineered data access to AD Netfolders to make it even faster.
Ease & Security: A Proxy Identity Vault will make it easier to manage Net Folder Server Credentials and ability to configure user/group visibility will make it even easier to manage Filr.
More customisations for file share email notifications: now you can add an organisation wide disclaimer text/image to the email notifications that are sent out when a file is shared via Filr
Enhanced support for KeyShield SSO: Enhanced support for KeyShield SSO including support for custom user name attribute alias
Support for new operating systems: Windows 10 and Mac 10.11
Support for new database: Open source MariaDB is now supported in addition to MySQL and Microsoft SQL.
Localised Filr administrator console
Improved user experience at the admin console landing page
Ganglia support to integrate with the customer's monitoring system
Security improvement to enforce access restrictions to the appliance administration console by limiting which DNS/IP addresses can access  it (on port 9443) (see figure 3).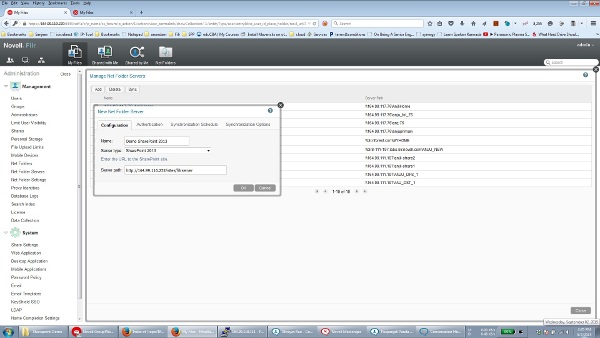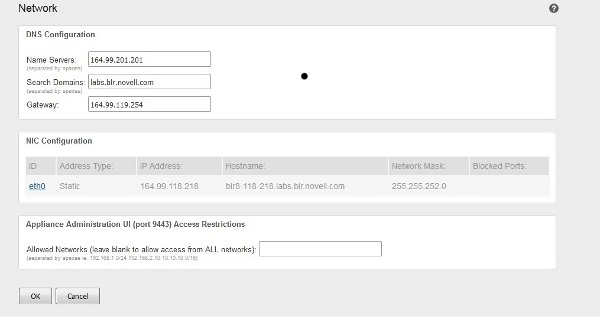 Mobile App features coming in 2015
Filr iOS Mobile App
The new features coming in the iOS v1.3 app and later are as follows:
Collaborate more using your favorite apps on files stored in Filr.  Filr iOS app 1.3 integrates with iOS document picker & provider extensions. So, now you can open and edit your Filr files with mobile applications supporting the document extension capabilities (e.g., Microsoft Office and Apple Pages etc.).
Support for iOS 9 is coming in Filr iOS app 1.3.
Also planned in the Filr iOS app is the option for the administrator to enforce PIN settings. This will ensure that you can control and ensure that users accessing files via their own device do so more securely by requiring a PIN code to access files in Filr (this is in addition to the password – which could be saved).
Filr Android Mobile App
We change as Android changes! Zenwork Mobile Management support is being enhanced to support the new Android security model.
Also planned in the Filr Android app is the option for the administrator to enforce PIN settings, as with the iOS app.
Windows 10 Mobile App for Filr
Welcome Windows 10 and much more! A redesigned Windows mobile app which uses Windows Universal App framework is in our plans.
In future the Windows mobile app will encrypt all cached and downloaded Filr files. Peace of mind is guaranteed by the upcoming feature which will register the device with the Filr server and allow administrators to wipe Filr data in case the device falls into the wrong hands. (Note that data wipe is already in the Filr iOS and Android mobile apps).
Also added is:
New PDF viewer support.
More powerful search - in that you can search not just the file names but also the file comments.
Thumbnail images for all download/cached image files.
So you can see there are a lot of improvements in the pipeline.  Please watch out for further announcements.