I often work with customers who have a long history with ZENworks but I also work with new customers that are starting from scratch with their ZENworks deployments. One thing that both types of customers have in common is that they are looking for knowledge. One thing that surprises me is that even people who are familiar with ZENworks sometimes find it difficult to find the information they are looking for. In this Q&A I want to list a few places where you can find more information on ZENworks.
Documentation: Obviously the first place to get information is the official ZENworks documentation. The central location to get all Micro Focus documentation is: https://www.microfocus.com/documentation.
On the main page just select the product you are looking for and you will get redirected to the place where the product documentation can be found.
Resources on microfocus.com: Another great place to get info is the product page for ZENworks, from the Micro Focus website just go to Products & Solutions > Security > Unified Endpoint Management and from here select ZENworks Configuration Management. On the product page you will find a link for Resources and this link will take you to a page with all type of information. One of the items on this page is the collection of recorded ZENworks Community Webinars, the 1-hour webinars that the Product team is running every few weeks.
Cool Solutions: This will be known to most of you: Cool Solutions has been the Novell community blog for a long time and often provides useful tips and tricks. Just like with the documentation page there is a central Micro Focus landing page where user community information can be found, at https://community.microfocus.com. You will find all community initiatives from the various backgrounds.
This is also where you will find links to the ZENworks forums and on the right side of the page there is the link to the Community Blogs where you will find the Novell Cool Solutions page.
YouTube: The third place to get information is YouTube, a quick search for ZENworks or Micro Focus Support & Training will get you to a large library of ZENworks related training video's from Micro Focus Support & Training.
Micro Focus On-Demand training: While the first four options are free to use, the last option does have some free content as well but for most of the material a subscription is needed. But if you are interested to get some good training videos this is the place to go to. At the Micro Focus On-Demand portal (https://www.microfocus.com/ondemand/) you can find all the official training videos for the Endpoint Management products.
Without a subscription you can browse through the catalogue of training videos and for many of the training sessions there are one or two introduction videos available. For ZENworks you will find the ZENworks 2017 Administration course and several other training videos for specific topics.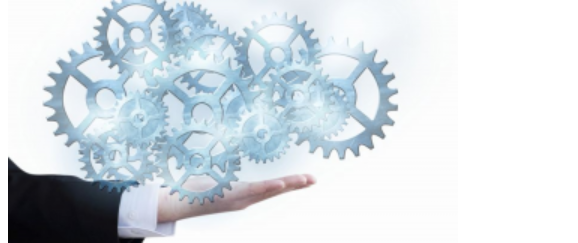 One of the courses on the on-demand portal I want to highlight here is the new ZENworks 2017 Architect Academy training, this training looks at the ZENworks design and discusses updates and upgrades. The weird thing about this training is that it's not finished yet, some modules are still being developed and feedback is welcome so that this training session will offer all you want to know about designing and managing the ZENworks infrastructure.
Open Horizons Magazine: Last but not least, another place to go to is obviously the Open Horizons Magazine archive where you can find all archives rom the last few years of ZENworks Q&A articles, product roadmaps and more technical product descriptions written by members of the ZENworks product management team. Do have a look at www.ohmag.net.