To avoid the data security risks associated with academics storing and exchanging sensitive research documents using external file hosting systems, the University of Bern implemented Micro Focus Filr, a sophisticated filesharing system. The solution offers easy to use, reliable and secure data sharing, and its low administrative requirements enabled the university to launch the new service without expanding its IT team.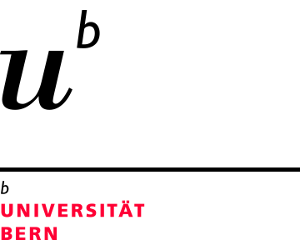 About the University of Bern
Founded in 1834, the University of Bern is the Swiss capital's university, serving 18,000 students across eight faculties of undergraduate and postgraduate study. The institution is a pioneer in global research projects in the fields of space research, climate change, and dental and veterinary medicine.
Challenge
To remain at the forefront of ground-breaking research, it is paramount for academics at the University of Bern to be able to share findings speedily and securely with fellow researchers at both the university and other institutions.
In the past, the university did not have its own filesharing system, forcing staff to use third party solutions.
Rolf Kräuchi, Head of IT System Services Group at the University of Bern, explains:  "We conducted a survey that revealed that 80 per cent of our academics were using third party filesharing offerings, meaning that research data was leaving the confines of the university.
"Since we did not know which applications were being used, we could not guarantee that sensitive data was being securely exchanged.
"To raise data security, we decided to launch an internal file-sharing solution.  As a publicly funded institution, we needed a solution that could offer excellent value for money, and be managed by our existing IT team without increasing headcount."

Solution
Unlike many competing cloudsharing solutions, Filr is designed to require minimal administration, which enabled the university to launch the new service without having to invest in expanding its IT team.
The University of Bern looked for a secure, cost effective and user friendly filesharing solution. It engaged consultants from Novell (now part of Micro Focus) to help it select a suitable offering.
"We wanted to ensure that we would benefit from optimal functionality at a competitive price," recalls Rolf Kräuchi. "We assessed a total of 15 products, then trialled the three most promising solutions with small groups of academics. We chose Filr over other offerings because the users gave it overwhelmingly positive feedback, and the solution offered excellent value for money.
"Novell helped us integrate the Filr private cloud solution into our environment quickly and seamlessly—without having to make any changes to the infrastructure."
With Filr, the university's IT team has full control over which users can share files, which files they can share, and with whom they can share them.
Results
Today, academics at the University of Bern use Filr to share research data quickly, easily and securely using a broad range of devices. The system is currently used by 500 professors and staff in administrative departments, and the university is planning to scale it up to support all 6,500 employees.
"User feedback has been excellent," adds Rolf Kräuchi. "Staff find the interface intuitive and easy to use, and they appreciate being able to share critical research findings with fellow academics based all over the world securely at the click of a mouse.
"Furthermore, because researchers can access Filr from mobile devices, they can work more productively away from their desks. This raises staff satisfaction, and helps them make a greater contribution to the university's leading research."
Critically, the university's IT team has peace of mind that the storage and sharing of sensitive data are secure and under their control.
Rolf Kräuchi concludes: "Our implementation of Filr has been a huge success. We have launched a new offering that is popular with academics and supports groundbreaking research developments that strengthen our international reputation—without having to hire additional IT personnel.
"In light of this initial success, we are considering extending the solution to support the student population in future."
This article was first published in OH Magazine, January 2016