Working for a help desk or IT support team can sometimes be a bit contradictory. Sure, solving other's technical needs is usually rewarding, especially if they sequentially refer to you as "my hero" and sometimes give you food. But we can admit, there have been times when you think you could get more done without all those people needing help all the time. You're never quite sure what more you could do with that extra time, but the feeling is akin to the student who thinks school would be much more fun without so many classes.
However, since "helping" is in your IT team's primary job description, and sometimes there's food, you should focus instead on how to make things more interesting and the day go by faster.
At GroupLink, we are dedicated to creating highly configurable - almost customisable -  help desk solutions solving the common issues that make IT support difficult.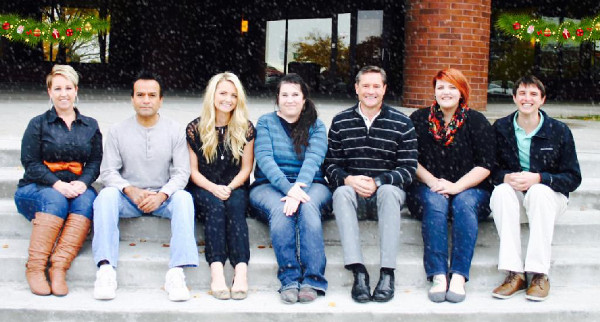 But don't take our word for it!  Try these suggestions:
Smart (almost AI) Incident Tracking System
An automated incident tracking system, also known as a help desk, lets the IT techs focus on the problems they are tasked to solve instead of trying to remember each detail of each problem. Smart benefits would include categorising problem types, prioritising them, and tracking communication between the technician and a user.
A benefits-rich automated system can do so much more that it would take a whole article to share. But, imagine using only an Excel spreadsheet or your email inbox to accept, track, and prioritise incident requests. We have seen so many support teams frustrated by such home-grown system limitations resulting in poor service.
Robust  Knowledge Base
This is the ultimate paper trail, but in a useful way.  Instead of going through old emails, print-outs, piles of paper on your desk, or your memory to keep track of what work has been performed on certain machines in the past, an internal database can keep track of everything. Each machine can be logged, including what software and operating systems are running, plus a record of all reported problems and repairs.
The searchable database can also include any common procedures or local fixes that may not appear in any official manual.  It can save you time by not having to run the same diagnostics and treat every request like you're starting a new job from scratch.
Remote-Accessible Help Desk
Instead of repeatedly logging in from your desktop after helping each customer, you can log in from any mobile device. This will let you go wherever the requests take you, instead of having to go back and forth.
If your employer has multiple properties, you can easily spend all day out in the field or at one spot doing whatever is needed. This eliminates a lot of the sitting around and waiting for something to happen on slower days and also frees you up to perform other outreach, knowing that you can still receive requests from anywhere.
Shared Solution for each Department – Maintenance, Facilities & HR all benefit
Your help desk team should be able to easily share use of its support system with other departments such as maintenance, facilities and HR. Instead of only keeping track of service and routine maintenance on computer equipment, you can easily create databases containing information about operating equipment maintenance, such as their service history and what procedures need to be performed next.
You can also keep track of the maintenance of facilities, such as when painting or other tasks were performed. HR departments should also be able to use the tool for their support needs. Having current information – plus upcoming scheduled projects – for all these departments and resources can improve the efficiency of the whole organisation and help people plan ahead for different tasks.

everything HelpDesk
Released in June 2015 the current version of everything HelpDesk® is version 11.  New functionality includes:
A remodelled UI
Access Control List (ACL) for managing Global Permission and group level Permission Models
Decoupled location field which allows tying a location field to LDAP and auto-populates in tickets
Modified ticket search allowing for more easy selection
Simplified technician assignments allowing for betting ticket auto-routing
ZENworks 11 integration allows remote control of assets directly in everything HelpDesk.
everything HelpDesk can be viewed in multiple languages, including; German, Dutch, Finnish, Swedish, French, Italian, Spanish and Portuguese.
The application is not just designed to handle IT service requests.
everything HelpDesk was designed as an all in one solution for any department in your organization. This solution enables departments to track, automate, and report on incident resolution, change requests and business processes in IT, Human Resources, Facilities/Maintenance, Development, Purchasing and more.
Conclusion
Overall, a help desk solution's main purpose is to simplify the technician's job of helping others. We get to be called the "hero" while the software does the heavy lifting.  We don't need to tell our end users that, but if you can handle it, support technician work can certainly be enjoyable.
If while reading this article you thought, "Hey, this stuff can make my life easier!" perhaps you should check out our help desk solution everything HelpDesk®.
We have been in the IT support software business over the past 20 years and feel your pain. You can learn more by visiting www.grouplink.com.
About GroupLink
GroupLink was organised in 1996 to enable our customers to increase revenue, manage customer relationships and deliver world-class customer service.
GroupLink's mission and vision includes the objective of delighting our customers in world class, best-practices Service Desk & CRM/SFA software. GroupLink services over 1,000 enterprise customers and 4,000 worldwide implementations from our U.S. headquarters in Bountiful, Utah USA.
This article was first published in OH Magazine Issue 32, January 2016