12 + 26 = 7: The Micro Focus Merger
|
Merger with HPE Software division forms the world's 7th largest enterprise software company.
On  1 September, on schedule with no apparent hitches, Micro Focus completed the merger with HPE Software Division and the new Micro Focus was born. In acknowledgement of the significance of this $8.8bn deal the New York Stock Exchange bestowed the honour of ringing the bell to signal the start of the new business day and trading in the new Micro Focus stock.  The new company becomes a key player in the software industry and "brings together two leaders in the software industry to form a new, combined company uniquely positioned to help customers maximize existing software investments and embrace innovation in a world of Hybrid IT." (1)
Micro Focus is designed from the ground up to build, sell and support software. With more than 5,800 employees in R&D, the combined company helps solve the most complex technology problems for customers, delivering world-class, enterprise-scale solutions in key areas including:"  DevOps, Hybrid IT, Security & Risk Management and Predictive Analytics.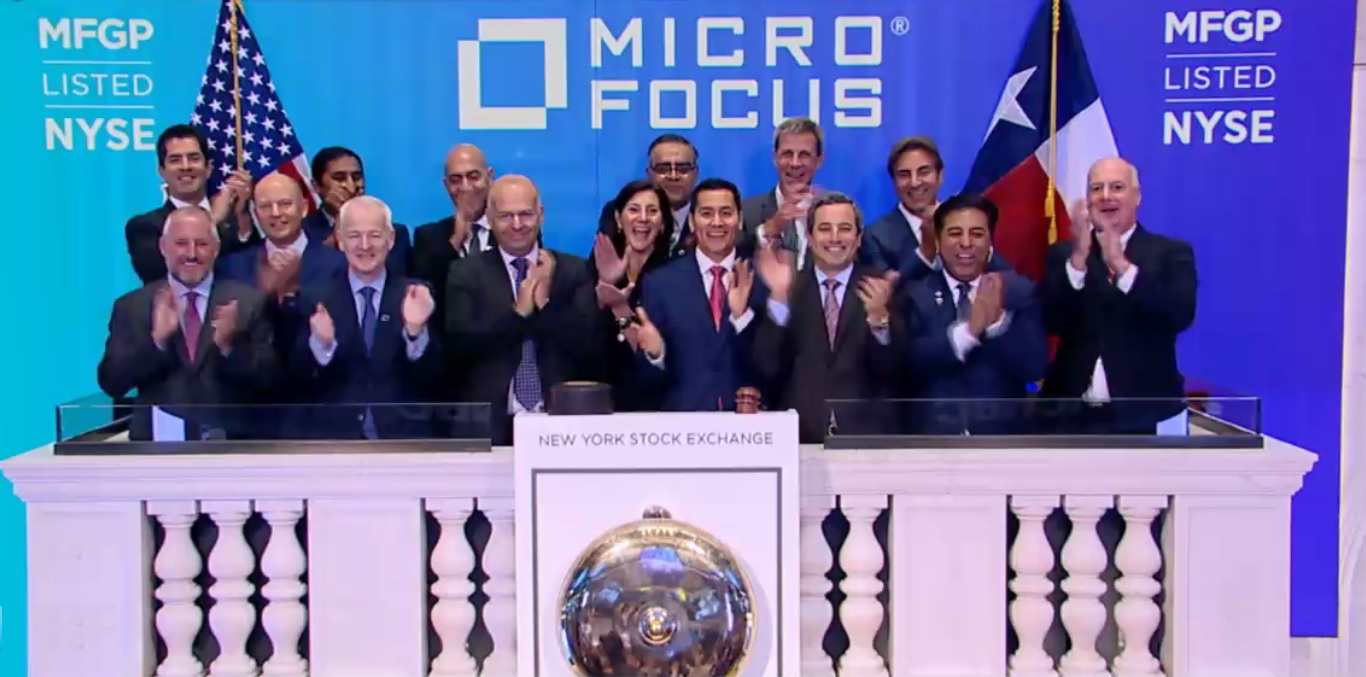 On the first day of trading the share price fell early on before recovering to £22.70, giving the company a value of almost £10bn (approx. $12bn) after issuing 222m new shares to HPE investors. The deal creates the UK's largest technology company (and Europe's second largest software company) although HPE shareholders now own 50.1pc of the combined group. (2)
Prior to completion both sides have been working hard on the structure of the new organisation and filling key business roles.  What we do know so far is that Kevin Loosemore will remain as Chairman of the new Micro Focus, but he will hand over CEO responsibilities to Chris Hsu, who currently has joint responsibilities at HPE as Executive Vice President, General Manager, for HPE Software and Chief Operating Officer at Hewlett Packard Enterprise.
Who is Chris Hsu?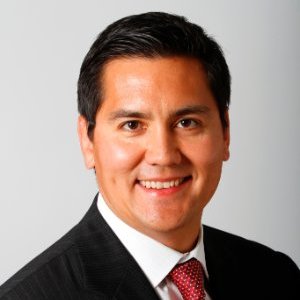 Looking at his LinkedIn profile Chris Hsu has had a distinguished career, starting with the US Army where he was at one point a tank company executive officer. While on exercise in a European war game he was recognised for outstanding leadership by the Chief of Staff of the Army.  Before his active service he studied for a degree in economics at the West Point Military Academy.
Chris left the army in 1997 and took a job for three years as assistant marketing manager with General Mills before deciding to go back to studying for an MBA at Northwestern University's Kellog School of Management. This in turn led him to a position with McKinsey and company, a leading management consultancy where he stayed for almost 6 years.
Before joining HPE in 2014 Chris worked for 7 years for KKR, a pre-eminent American private equity company with international interests, specialising in leveraged buyouts.
This article was first published in OHM Issue 38 (2017/3), p5-6.
....To view the full article you must have a full Digital Subscription.