GroupWise and Filr integration
|
GroupWise 2014 R2 SP2 has arrived with an interesting new feature which integrates GroupWise with Filr, which provides better management of attachments.  Every major email provider has similar functionality, Google with Google Drive, Microsoft with One Drive and so on.  This article will look at how the integration works and what needs to be done to make it better: it is a first version after all.
Activating the integration
Getting GroupWise to work with Micro Focus Filr is very easy, and is enabled from the GroupWise administration console. Select the Domain, Post Office, or User for whom you want the Filr integration enabled.
Go to Client Options > Integrations > Micro Focus Filr and select Enable Micro Focus Filr (see figure 1).
Enter the URL for your Filr server in the following format:

https://server_ip_or_dns:port

(Optional) Select Force storage of attachments in Micro Focus Filr and choose Store all attachments or Store attachments larger than xx MB.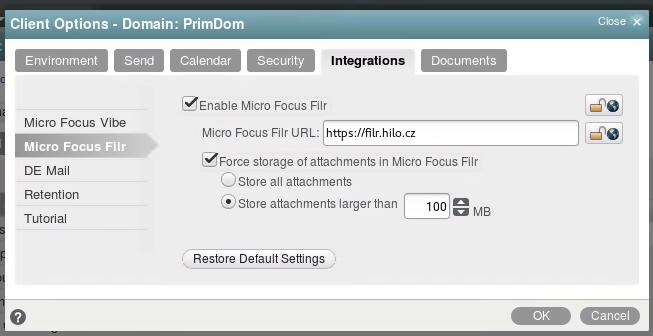 This article was first published in OHM Issue 37 (2017/2), p23-25.
....To view the full article you must have a full Digital Subscription.