Success Story: Agrarmarkt Austria
|
An early adopter of ZENworks® Configuration Management strengthens its partnership with Micro Focus®.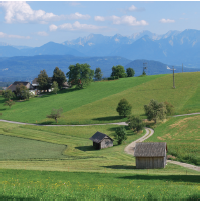 The main task of Agrarmarkt Austria (AMA) is the handling of assistance measures in agricultural policy. AMA Marketing Ges.m.b.H. (specific business division) is responsible for the definition and implementation of various quality assurance programs and to promote the sale of Austrian agricultural products.  This includes meat and meat products, eggs and meat poultry, milk and milk products, fruit, vegetables and potatoes.
Challenge
AMA's IT organisation manages the roll-out of office suite applications, as well as Oracle and SAP modules, and custom-developed applications for AMA users.
As a long-time user of Novell solutions, when AMA realised years ago that distributing new software versions to its users was becoming a time-consuming task, Gerhard Dyduch, IT-Manager Infrastructure at AMA, naturally looked to Micro Focus (having acquired Novell) for a potential solution, as he explains:
"We had always been happy with our Novell solutions and the support we received.  We'd heard good things about ZENworks Configuration Management, which had only just been introduced at the time, and we decided to evaluate and eventually implement it."
Solution
ZENworks Configuration Management (ZCM) automates IT management processes across the lifecycles of desktops, laptops, and mobile devices.
With the help of a specialist implementation partner, AMA was soon underway with ZENworks Configuration Management and has never looked back; upgrading as new versions became available.
This article was first published in OHM Issue 38 (2017/3), p23.
....To view the full article you must have a full Digital Subscription.