Advanced Walkup Print Job Release In Micro Focus iPrint
|
In early 2016 iPrint 2.0 was released with a host of new features one of which was WalkUp printing – and enhanced in iPrint 3.0 earlier this year (see the article What's New in iPrint? by Punya Mall, in OHM37, 2017/2, p5-9). This eagerly awaited new feature allowed our customers to send print jobs to a virtual queue and then release them to the printer of their choice at the time of their choosing.  While this was a powerful feature that many customers eagerly wanted, it did come with some drawbacks.  The biggest hurdle for customers was the fact that it required the user to log into a web portal to release a print job.
Fortunately, we quickly released an update that allowed customers to release print jobs via the mobile app. While this update was an improvement, it was still cumbersome to pull out your mobile phone when you wanted to release a print job.
In iPrint 3 we added yet another job release mechanism for WalkUp Printing. Proximity cards using an external RF IDeas Ethernet 241 device. Alongside the release of this feature was an API that allowed other interested partners to also develop solutions to take advantage of WalkUp Printing.
One such partner is Apulse Technical Communication Co., Ltd. (ATC, sna.com.tw)). ATC first came to my attention when a customer sought a mechanism to use PIN codes to release print jobs.  Now the ATC iPrint Card Reader is an all-in-one device specifically designed for the Micro Focus iPrint Appliance.
ATC's device has a numeric keypad and a card reader and supports both. It fits the bill perfectly. I reached out to Doctor Hung (doctor@sna.com.tw) from ATC, and he was gracious enough to provide me with a test device. I've been having a lot of fun testing the unit since receiving it and thought I'd share some experiences with you.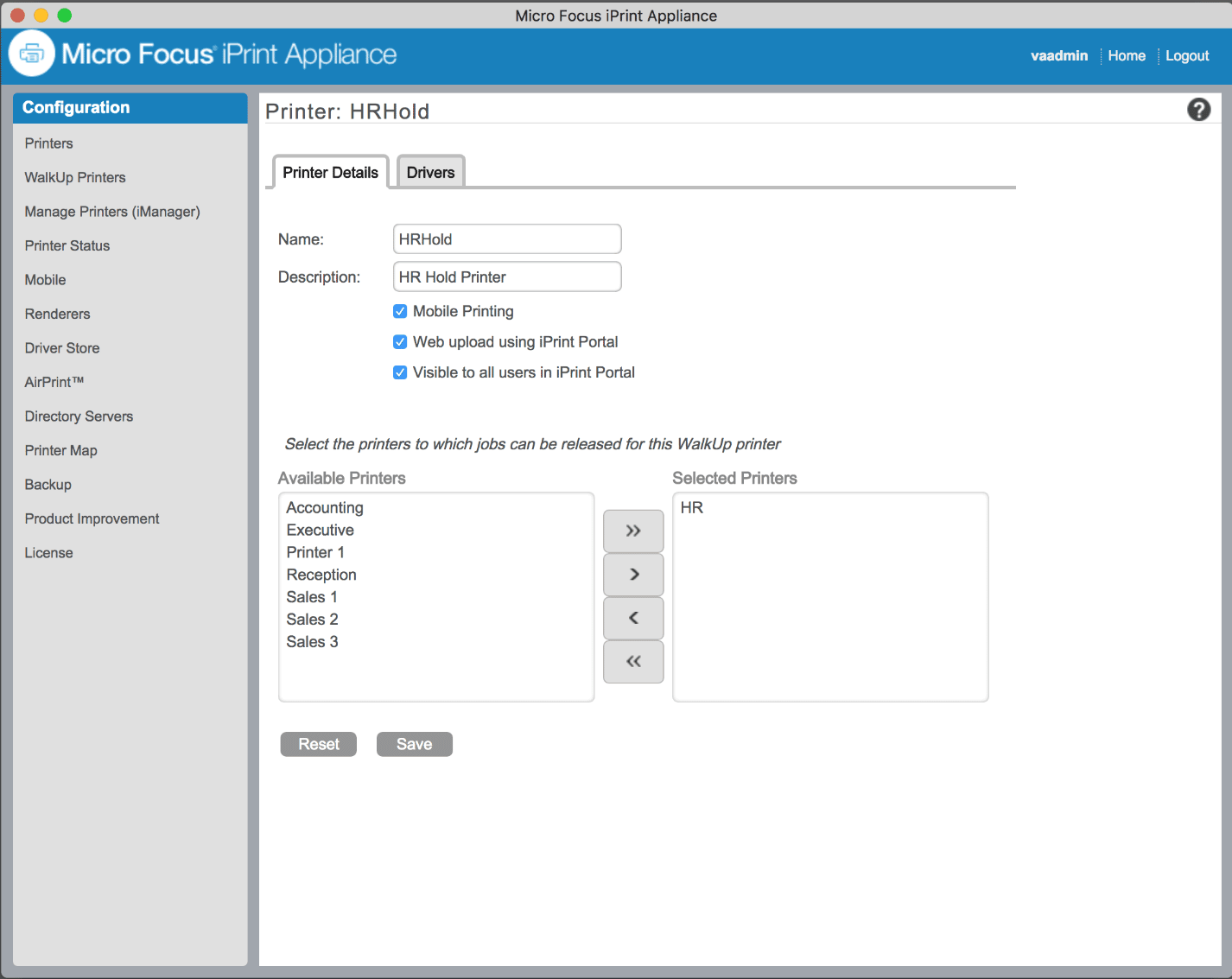 iPrint Setup
Before getting too far ahead of ourselves, we need to take care of a few basics first.  Let's take a look at some of the iPrint setup that you will need.
This article was first published in OHM Issue 38 (2017/3), p11-14.
....To view the full article you must have a full Digital Subscription.